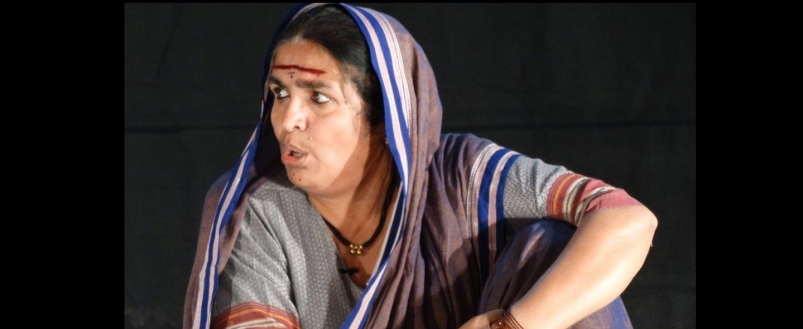 Solo play by Sushma Deshpande
The Inaugural Conference of Mathematics Teachers' Association, to be held from 3rd to 5th January 2018 is organized in honor of the 188th birth anniversary of Savitribai Phule on January 3rd, 2019.  On 4th January 2018, as part of the cultural event of the conference, a solo play "Haan, Mai Savitribai Phule" is organized. This play is written, directed and acted by Marathi experimental theatre artist Sushma Deshpande.
Deshpande is trained under the techniques of the Theatre of the Oppressed by Brazilian theatre practitioner, Augusto Boal. The play, originally written in Marathi as "Vhay, Mee Savitri Bai," narrates the everyday life of Savitribai Phule, the wife of the 19th-century social reformer, Jyotirao Phule. In the play, Savitribai tells us the story of her life – her birth, marriage, and life with Jyotirao Phule, their work for the upliftment of Dalits and marginalized women, the death of Jyotirao, and her own death from plague in 1897.